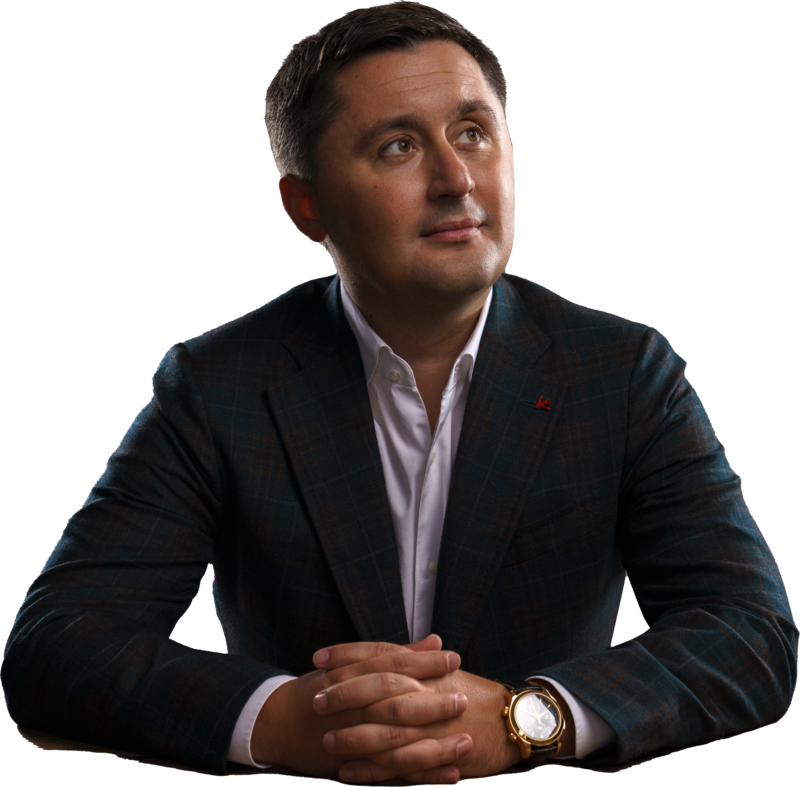 " Fifteen years ago, no one in the market believed that an ordinary hot dog for a snack on the go could become a high-quality product in the restaurant segment. Premier FOOD has changed the attitude of Ukrainians to hot dogs, and now we are also developing the culture of the entire street food segment. Today, we are number one in the food service and street food market.
About us
Premier FOOD Group is a Ukrainian production and logistics group of companies with headquarters in Kyiv and production facilities  in the Vinnytsia region (LLC "Tulchynmyaso"). It owns such popular brands as Mr.Grill and Tulchyn, as well as the chain of Mr.Grill Hotdogs&Burgers hot dog bars. The company started the culture of consuming hot dogs made from high-quality meat in Ukraine.
Premier FOOD Group introduced comprehensive service for the sale of hot dogs, burgers and other categories of street food. Partners of the group of companies include more than 10,000 partners: gas stations, cafes, coffee shops, kiosks, food courts and retail stores throughout Ukraine. The geography of exports covers more than 20 countries.
The company has its own production under the Mr.Grill brand, warehouse complexes with an area of 10,000 square meters, own 4PL logistics, e-commerce platform mrgrill.ua with everything that one can need for street food and a convenient mobile application.
The main value of Premier FOOD is people, team and customers. It is people who define our approach to all aspects of business, from the organization of relationships between colleagues to cooperation with partners. That's why we do everything to make our team and customers as experts as we are when working with us and buying our products!
The perfect quality of products is our key task. As experts and market leaders in the industry, we focus on global quality standards and strictly adhere to their requirements during storage and transportation. This guarantees quality of products and safe consumption.
Our logistics is
10 000+
square meters of warehouse space
There are logistics centers in different parts of Ukraine — Kyiv, Lviv, Odesa, Dnipro, Poltava and Vinnytsia
Refrigerated road vehicles with a special temperature regime of -18 °C are equipped according to all food logistics standards
100%
of deliveries are performed by own transport
Our partners work with us directly
30 000+
deliveries every month
Currently, Premier FOOD Group does everything possible to increase these indicators
4PL
standards for rendering services
We solve the issues of planning, management and control of our partners' logistics
-18°C
special temperature regime
Premier FOOD Group cares about the freshness and quality of products
Premier Support
Develop your own production together with the market leader
Premier FOOD Group has been developing street food in Ukraine for 15 years. We have become a major player in the market thanks to small businesses across the country. Currently, Premier FOOD Group actively cooperates with small entrepreneurs and provides them with the opportunity to receive quality products and service. But we understand that we can help small productions as well.
The Premier Support program for the development of Ukrainian producers was created in order to combine small businesses from Chernivtsi or Lviv and production from Chernihiv and any other city so that all of Ukraine can enjoy the best products in the street food market.
Company history
We founded Premier FOOD in 2007. The very next year, we created the unique Premier sausage and sold the first hot dog at a gas station.
It took us ten years from the first hot dog to reach 10 million servings per month.
CONTACT INFORMATION
03037 Україна
Київ, Зеленогірська, 8
INTERNATIONAL TRADE DEPARTMENT:
© Всі права захищено – premierfood.ua | 2007-2023